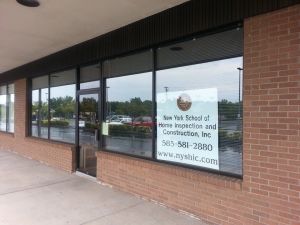 Energy Professional Training:
Online for your convenience
Classroom sessions when you prefer a more hands-on environment
NYSHIC has teamed up with Home Energy Team Institute to offer RESNET and BPI certification that fits your life. We now offer self paced e-learning (online training) and hands-on diagnostic field training blended to fit your lifestyle. As an added bonus you can earn your RESNET and BPI certifications simultaneously helping you save time and money! Now that NYSERDA has sponsored this training we can offer it at a 50% reduction to New Yorkers!
Eligible BPI Courses and Certification Exams
Eligible RESNET Courses and Certification Exams
RESNET HESP – All Online for Energy Assessment:

$599

NOW $299 for the 1st 10 enrolled
RESNET EnergySmart Contractor** – All Online for Improvement Contractors:

$349

NOW $175 for the 1st 34 enrolled
RESNET HERS Rater – Blended Online/Onsite for Advanced Energy Assessment:

$1649

NOW $825 for the 1st 48 enrolled
** The New York City Buildings Department has now recognized the RESNET Energy Smart Contractor credential for the program's general contractor license for 1-, 2- and 3-family homes.
Interested? Contact us immediately or call our Career Advisor, Lisa, at 1-800-518-1877 ext 103. Don't wait; the funding will not last forever.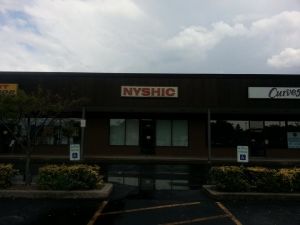 1 Week Classroom Sessions for the Energy Professional
Classes are held Monday through Friday, typically once per month; check the calender for details. Each training session includes both the required classroom and field test that is necessary in order to complete your certification.
Home Inspection Training
100 Hour Class Room Session
40 Hour Field Training Program
New York State Approved Home Inspection Licensing Course (140 Hour Course):
NY State Approved Home Inspection Licensing Course Code:  See below for class details
Module 1 – P-0051
Module 2 – P-0052
Module 3 – P-0053
Module 4 – P-0054
Module 5 – P-0055
Total Hours: 140
State Qualifying School Provider:  New York School of Home Inspection and Construction
Location: Greece Training Site, 4422 Dewey Avenue (corner of Dewey Ave. And Latta Rd.)
Cost:  Regular Price – $3615
Special Price – $2900
140 Hour 3 Week Session – Full Day
Starting Dates: Typically starting the second week of every January and June. Please check the calender for additional sessions. Classes are held Monday through Saturday from 8am-5pm for 2 weeks with the opportunity to take the required field training session the following 3rd week, Monday through Friday, 8am – 5pm. We suggest this to the trade experienced person who has limited time for training.
140 Hour 6 Week Session – AM
Starting Dates: Starting in the second week of every March and September. Classes are held Monday through Friday 8am -1pm with Module Exam on the following Monday. Field training held 8am-1pm the last two weeks of session.
140 Hour 12 Week Session – PM
Starting Dates: Starting in the second week of every March and September. Classes are held Tuesday and Thursday evenings from 5:45 – 10 pm. Exams are to be held on every 3rd Saturday. Field training sessions starting on the 3rd week of the session and run during and until the end of the program.
***Remember, you don't have to start with Module 1, but in order to qualify for the discount you need to enroll and pay in full for the entire 140 hour program before you can take the next available Module.
This State Approved course will provide the interested individual a detailed program of what is required of today's home inspector. Learn from experienced home inspectors and experts in the field what is truly special about the industry.  You not only will be provided excellent classroom instruction and field experience, but just as importantly have the opportunity to network with others in the field.
NYSHIC'S student commitment is to provide the ideal learning opportunities necessary to fulfill New York State requirements as well as to reveal the necessary skills to become professional home inspectors. There are 4 independent 25 Hour Courses, each with a 50 question final exam. There is a 40 Hour Supervised Inspection Training Program which will involve direct supervision by a Licensed Home Inspector. You DO NOT have to take the Modules in order but all Modules have to be taken at some point so as to fulfill the State's requirements.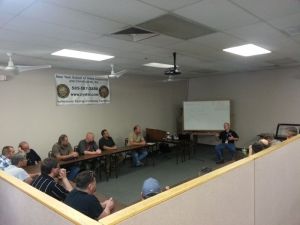 The Modules are detailed as follows:
Module #1 (P-0051): $675 plus materials – 25 Hours; Exam Topics included: Structural, Exterior, and Roof
Module #2  (P-0052): $675 plus materials – 25 Hours; Exam Topics include: Interior, Insulation, Ventilation, and Electrical
Module # 3  (P-0053): $675 plus materials – 25 Hours; Exam Topics include: Heating, Cooling, and Plumbing Systems
Module # 4 (P-0054): $675 plus materials – 25 Hours; Exam Topics include: Overview of Profession, NYS Licensing Law and Report Writing
Module # 5  (P-0055): $915 – 40 Hours of Supervised Field Training
You DO NOT have to take Modules 1-4 in order to take Module #5.
This Comprehensive training program meets the requirements of obtaining 40 hours of field-based training under the direct supervision of a Home Inspector licensed by New York State, or a professional engineer or architect regulated by New York State. This component will help to put all that is learned in the classroom to use.
The student will perform actual inspections while working on the finer points of applying the learned classroom knowledge out in the field. Focus will be on the systematic home inspection procedure and report writing skills which includes the actual documentation of information in a report. All inspections performed will be reviewed by the supervisor ensuring for completeness and accuracy.
Special Offer!
Enroll for this complete session of Modules 1-5 and receive a discount of over $700!!!
Regular Price for Modules #1-5 : $3615.00
Discounted Price for Modules #1-5 :$2900.00
*The package must be paid for in full before the start of the first class. Class materials are included in program price only when complete program is purchased. Full payment will GUARANTEE your placement in the class
If you're thinking about it, give us a call or join us at one of our Career Information Nights! Classes fill quickly so sign up today!